When you're searching for high-quality solid surface countertops in Santa Rosa, make TeeVax your first stop! We offer DuPont Corian, one of the top-performing solid-surface countertops on the market. Known for its exceptional durability, longevity, and timeless appeal, Corian is an ideal choice for any room in your home.
The Benefits of Corian Solid Surface Countertops
Corian is made of solid acrylic polymer that's resistant to staining. Since Corian is made of synthetic materials, it can be easily molded into a variety of shapes and is available in a wide range of colors—unlike natural materials like marble or granite. In addition, Corian can be seamlessly pieced together to accommodate irregular countertop configurations. Its smooth surface is very similar to stone, and many styles have a speckled appearance that mimics some types of natural granite.
Other benefits of Corian Solid Surface countertops include:
A non-porous surface that inhibits mold and bacteria growth, making it an ideal choice for kitchens
Scratches, nicks, and other types of damage can be repaired with an ordinary abrasive cleaner or light sanding
Impact and stain resistant
Can be cut or seamed to any size, shape, or edge style
Unlike wood-based countertops, Corian isn't affected by humidity
Available in colors ranging from neutral shades to bright hues like fire-engine red and cobalt blue
A stylish, fashionable, and subtly elegant appearance
Colors and patterns are consistent throughout the countertop, so its appearance won't change with natural wear and tear
Easy to clean; no seams for dirt or grime to get trapped
Designed for a lifetime of use
98% of homeowners say they would choose Corian countertops again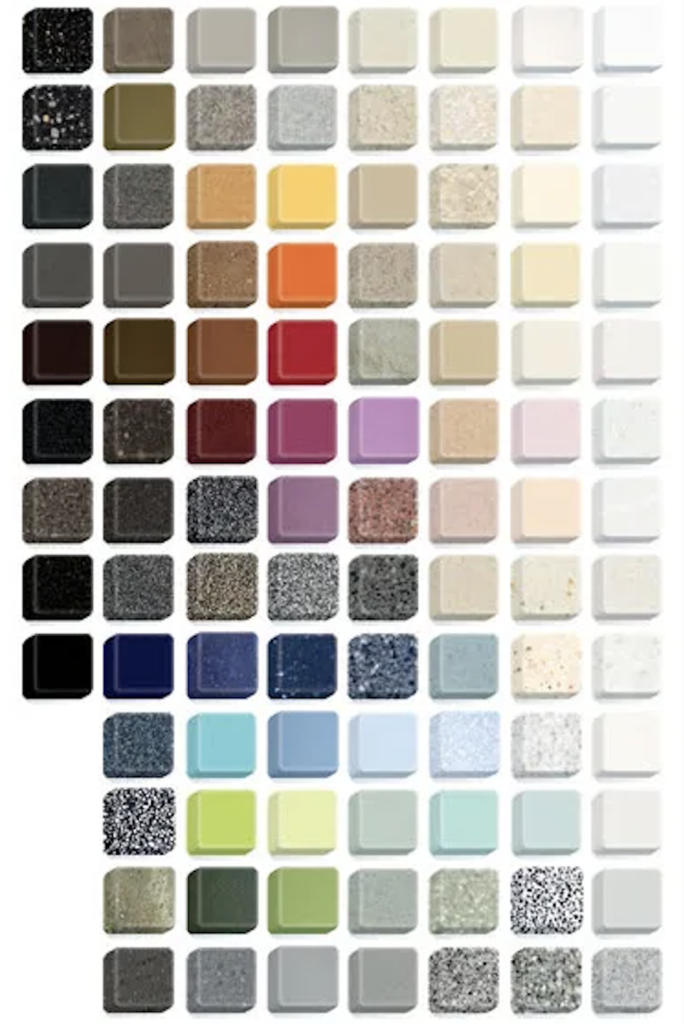 Visit TeeVax to Get Started on Creating the Kitchen of Your Dreams
With its innovative design and enduring color palette, Corian will make all of your design aspirations come true! If you're ready to get started on creating the kitchen you've been dreaming of, the professional designers at our Kitchen Design Center are here to help you make it a reality. Visit TeeVax today at 422 Wilson Street in Santa Rosa, or contact us online!